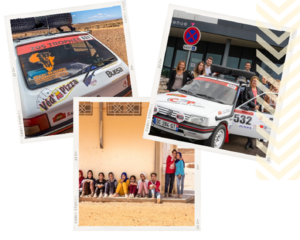 In May 2022, NOVEPAN sponsored the Raid Ent'Raid 34 association of an employee of the LUBRANO factory for the 205 TROPHY, a humanitarian car raid exclusively dedicated to the legendary Peugeot 205.
It is not a race but a real orienteering event without any notion of competition. It is a great human and sporting challenge that allows participants to satisfy their thirst for wide open spaces, to go to the end of themselves, to discover Morocco in a different way and to meet its warm populations.
The 205 TROPHY raid is part of a humanitarian action that aims to help people living in particularly difficult conditions (arid climate, poverty, isolation, exclusion ...).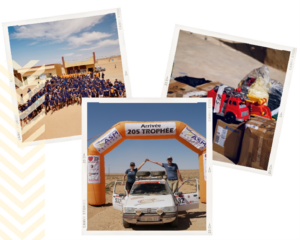 In May 2022 the action of the raid benefited 4 Moroccan schools located in the middle of the desert, between Merzouga and Erfoud through the MJID Foundation (Morocco Youth Initiative Development).  The participants have all brought a material help (school bags, pens and school supplies, new or second-hand laptops, toys...).
Novepan is proud to accompany its employees in humanitarian missions and will continue to support these initiatives.