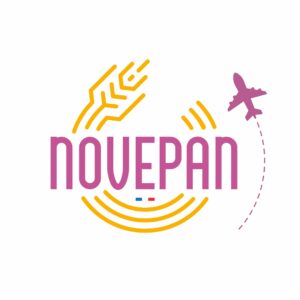 Airlines are faced with many constraints when it comes to in-flight catering. Products must be compact and easy to use, to meet space constraints and limited equipment for in-flight catering. Airlines are also likely to serve all types of meals (breakfast, lunch, snacks, dinner) on the same flight.
Novepan wishes to respond to these issues by offering a wide range of snack formats and recipes, adapted to all your needs.
Our product variations can satisfy you at any time of the day. From 90 to 180g, our formats are ideal for young and old. Here are the variations of our 5 ranges today:

Crok'moelleux chicken and vegetables
Crok'moelleux spicy vegetables
Crok'moelleux cheese & courgette
Crok'moelleux cheddar

Calzone cheddar & courgette
Chicken & courgette calzone
Calzone curry & cheese

Escargotine goat cheese & spinach
Escargotine chicken curry
Escargotine tomato, courgette & mozzarella
Escargotine feta peppers

Fozza Tian of vegetables
Fozza peppers & grilled courgette
Fozza chicken & goat
Fozza chicken Massala
Fozza Chicken Basquaise
Fozza chicken & vegetables

Picaccia with cheese
Picaccia with peppers
Picaccia with chicken, courgette & cheese
This wide range of products will allow you to satisfy the greatest number of consumers on the ground and in the air!
So don't wait any longer and let's create, together, your Signature product.